About Pet Articles, did you know that as of 2023, a staggering 66% of U.S. households own a pet? That's a sizable jump from 56% back in 1988, according to Forbes Magazine. We're talking about a pet population that occupies 86.9 million homes! Oh, Canada doesn't want to be left behind. About 60% of households in the Great White North also have a pet, according to Statista. The trend is clear: North America loves pets and pet articles follow that trend!
Emotional and Physical Benefits of Pets
Pets do more than just keep us company. For people over 50, they're practically therapists! Cats and dogs can combat loneliness and depression. And if you're a dog owner, be prepared to stay active. Yes, Fido will make sure of it. Pets are such stress-busters too!
Daba-Doo: Your Go-To source for pet articles
Founded in 1997, Daba-Doo has been serving the pet community for years, focusing primarily on the manufacture of articles for pets. It was a no-brainer for us; North America's demand for specialized pet fabrics is, to put it mildly, substantial!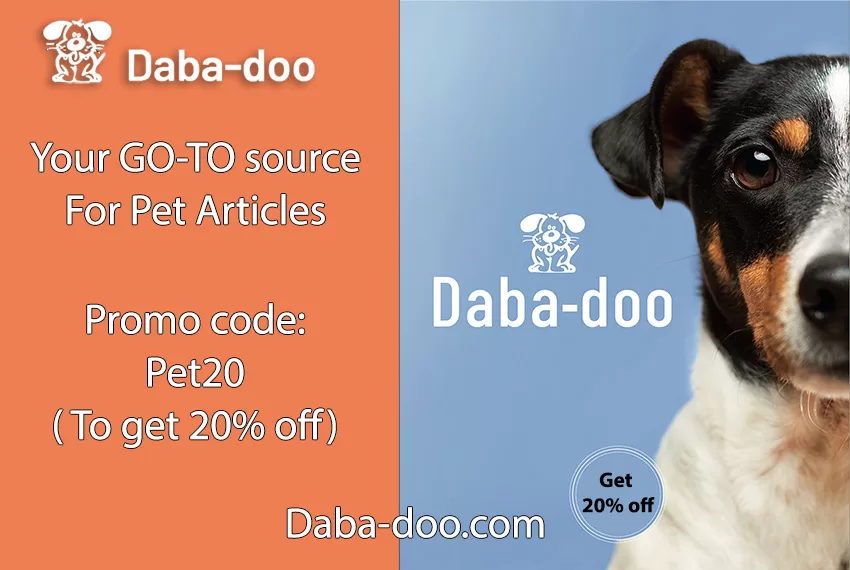 We're not just another pet shop. Daba-Doo stands out for its high-quality and diverse product range. From washable to waterproof fabrics, we've got your pet's needs covered.
If you're looking for variety, you're in the right place. Daba-Doo offers everything from dog panties and restrictive bands to specialized transport bags like our "Pooch Pack" and the "Companion" pouch. And let's not forget beds and mats available in all shapes and sizes!
Geographic Reach
We're not confined to a single location. Our articles for pets are available across the United States and Canada, showcasing a rainbow of colors and styles.
What Makes Daba-Doo Unique
Wide Range of Products
But wait, there's more! We also have tents, cubes, carriers, and even hammocks for cats. And we're inclusive; Daba-Doo even makes gear for ferrets, rabbits, and indoor birds.
Customization Options
Looking for a custom leash or collar? You can choose from various lengths and colors to suit your pet's personality. Yep, we're that detailed.
Inclusive Pet Offerings
Harness for an iguana, anyone? How about a fire dragon? We also offer frisbees, seat belts, snack bags, caps, and coats. Whether it's for breeding or casual walks, we've got it all.
Material & Quality
Our attention to detail extends to the materials we use. All our products are designed with your pet's comfort and safety in mind, available in a large choice of colors.
Conclusion
Daba-Doo isn't just a pet article manufacturer; we're a brand that understands your pet's needs. With our wide range of high-quality products, your furry, feathered, or scaled friend will find something to love. So, if you're a pet owner in North America, make Daba-Doo your go-to source for all things pet-related!
Frequently Asked Questions (FAQs)
What types of fabrics does Daba-Doo use for their pet articles?

We use washable and waterproof fabrics.

Do you have products for pets other than cats and dogs?

Absolutely, we have articles for ferrets, rabbits, birds, and even iguanas!

Are Daba-Doo products available outside the U.S. and Canada?

Currently, we focus on the U.S. and Canadian markets.

How can I customize my pet's leash or collar?

Customization options are available on our website.What is the "Pooch Pack"?

What is the "Pooch Pack"?
     It's a specialized transport bag for your dog, available in various sizes and colors.
** This is a paid advertising